Dr. Akhilendra Singh /
FUE Hair Transplant Doctor in Gurgaon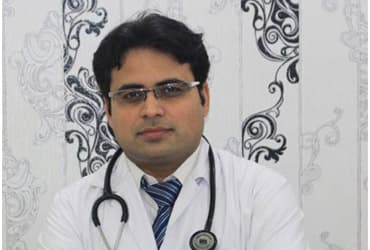 Dr. Akhilendra Singh
Hair Transplant Surgeons
---
Contact Detail

+91-9872633771

care@nhtindia.com
Qualification of Doctor
MD (PGIMER,Chandigarh)
Ex Senior Resident
UCMS & GTB Hospital, New Delhi)
Fill the form for free online consultation from

Dr. Akhilendra Singh
About Doctor Akhilendra Singh
Dr. Akhilendra Singh, Director of AKS Clinic-Skin Hair & Dental Care completed his MD in Dermatology, Venereology and Leprology from one of the most prestigious and tertiary care center of the country, at Post graduate institute of medical education and research (PGIMER) He worked as a Senior resident at University College of Medical Science & Guru Teg Bahadur Hospital, New Delhi. He is an expert of Hair transplantation with both FUE /DHT as well as FUT method. He has a rare distinction of doing mega-sessions with FUE & FUT method and specialized in body hair transplantation.

During his stint at PGI(Chandigarh) and at UCMS & GTB Hospital as senior resident he not only gained vast experience in managing difficult dermatology problems but also did a lot of work in dermatosurgery (Hair transplantation, Acne scar surgery, Vitiligo Surgery, mole/nevus excision, Scar revision, and Ear lobe repair, nail surgery), Lasers (Hair removal, Pigmentation, Birth mark, Tattoo, Vascular lesions, and Skin resurfacing) and Cosmetology (Microdermabrasion, Chemical peeling, Microneedling, Botox, and Fillers).
©2009 www.naturalhairtransplant.co.in All Rights Reserved.
Disclaimer : While we have made every possible effort to ensure that the information on the Site is accurate at the time of inclusion. We don't assure any warranties, undertakings or representations on the completeness, accuracy or responsibility, availability, performance or practicality of this website or any of its contents. We neither accept nor assume any responsibility to you in relation to the hair loss treatment via this site. The complete responsibility of the end result depends upon the surgeon. We do not guarantee specific hair transplant surgical results.