Dr. B K Garg /
FUE hair transplant doctor in Delhi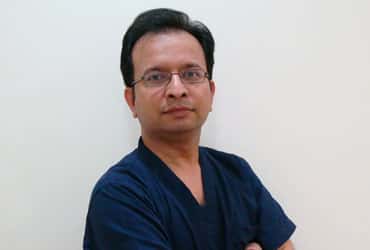 Dr. B K Garg
MBBS, MS, M.Ch
---
Contact Detail

+91-9872633771

care@nhtindia.com
Treatment Available
FUE Hair Transplant
FUT Hair Transplant
Qualification of Doctor
MBBS( Bachelor of medicine and surgery) – DMC & Hospital Ludhiana ,Punjab, India
MS ( Master of Surgery) – DMC & Hospital Ludhiana ,Punjab, India
M.Ch(Plastic Surgery) – PGIMER, Chandigarh, India
Fill the form for free online consultation from

Dr. B K Garg
About Doctor B K Garg
Dr. B K Garg is plastic, aesthetic, and re-constructive surgeon practising in Gurgaon metropolitan area of Delhi. Prior to that he had been consultant in plastic and cosmetic surgery at prestigious Sir Ganga Ram Hospital , New Delhi. Dr Garg is alumnus of Post Graduate Institute of Medical Education and Research , Chandigarh , highly coveted centre for plastic surgery residency in India.

Apart from that Dr Garg is extensively trained in various aspects of plastic and aesthetic surgery in premier institutes in India., he has also been attending various international meeting and workshops to hone his skills further. He believes in upholding high standards of excellence, integrity and transparency in his practice.He is carrying out procedures involving wide range of plastic and aesthetic surgery but is extensively devoting his time to aesthetic surgery and hair transplantation procedure.
©2009 www.naturalhairtransplant.co.in All Rights Reserved.
Disclaimer : While we have made every possible effort to ensure that the information on the Site is accurate at the time of inclusion. We don't assure any warranties, undertakings or representations on the completeness, accuracy or responsibility, availability, performance or practicality of this website or any of its contents. We neither accept nor assume any responsibility to you in relation to the hair loss treatment via this site. The complete responsibility of the end result depends upon the surgeon. We do not guarantee specific hair transplant surgical results.