Dr. Shuba Dharmana /
Hair Transplant Surgeon in Hyderabad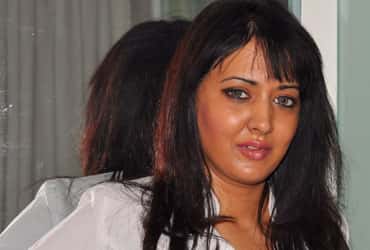 Dr. Shuba Dharmana
M.B.B.S, D.F.F.P, D.P.D ( U.K)
---
Contact Detail

+91-9872633771

care@nhtindia.com
Treatment Available
FUE Hair Transplant
FUT Hair Transplant
Qualification of Doctor
M.B.B.S, D.F.F.P, D.P.D ( U.K)
Fill the form for free online consultation from

Dr. Shuba Dharmana
About Doctor Shuba Dharmana
In March 2012, she established Dr.Shuba Skin & Laser clinic in madhapur, Hyderabad which in a short period of time has gained tremendous popularity with locals and celebrities alike. Her celebrity clientele consists of several top socialites and famous personalities from the Tollywood and fashion industry. After graduating from Andhra medical college, she left to United Kingdom where she trained and then worked for several years as a General practitioner in North London, St Albans and Luton and gained valuable experience in general medicine, dermatology and perfected her communication skills. It was during this time that she developed an interest in skin diseases and anti-ageing aesthetic medicine. She trained at several internationally famous cosmetic clinics in London and Ascot under the guidance of world renowned pioneers of Aesthetic medicine. She regularly and religiously attended various seminars, workshops and conferences conducted in UK like 'Faces' and in Monte Carlo 'Anti-Ageing Medicine World Congress'. She became a laser specialist after undergoing several laser training courses in London. Whilst in United Kingdom, she established and successfully ran 2 clinics – 'The Ultimate Beauty' in Luton and 'Cosmesthetic' in West London. She worked for several private cosmetic clinics including NSCC (National Slimming and Cosmetic Clinics) in Northampton and Coventry for 4 years as a Cosmetic and weight Loss specialist and for 'Novo London' for over a year in Berkhamstead. To progress further academically she also successfully completed and obtained a post graduate diploma in Dermatology from the prestigious University of Cardiff and became a specialist in Dermatology. In March 2011, she went to Poland and trained in advanced Hair Transplantation techniques and worked under one of Europe's leading hair Transplant surgeons, Dr. Marwan Saifi for some time. Dr. Shuba writes columns and articles regularly for leading magazines and newspapers such as – 'Aesthetic Life'- Pakistan's no.1 aesthetic magazine, 'You & I' magazine, 'Times of India', 'Postnoon', 'AndhraJyothi' etc.She participated and featured in a number of episodes of TV talk shows such as 'Sweet Home' program on TV9, TV1, TV5, Maa TV, Raj TV etc.Dr. Shuba is now being recognized for her entrepreneurial skills and has been shortlisted for 'Woman Entrepreneur of the Year' award to be conducted in Sept this year in Mumbai which is an all India level competition organized by the AsiaPharmaleaders.She has also been nominated in the 'Best Start-up' category in the south India level entrepreneur awards to be conducted later this year.
©2009 www.naturalhairtransplant.co.in All Rights Reserved.
Disclaimer : While we have made every possible effort to ensure that the information on the Site is accurate at the time of inclusion. We don't assure any warranties, undertakings or representations on the completeness, accuracy or responsibility, availability, performance or practicality of this website or any of its contents. We neither accept nor assume any responsibility to you in relation to the hair loss treatment via this site. The complete responsibility of the end result depends upon the surgeon. We do not guarantee specific hair transplant surgical results.