Dr. Vinod Vij /
Hair transplant doctors in Mumbai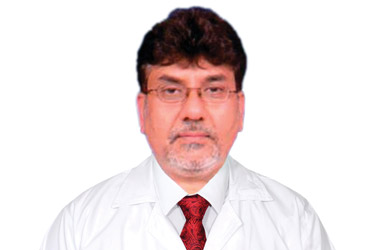 Dr. Vinod Vij
M.B.B.S, MS, M.Ch
---
Contact Detail

+91-9872633771

care@nhtindia.com
Treatment Available
FUE Hair Transplant
FUT Hair Transplant
Qualification of Doctor
MBBS
MS
M.Ch. (Cosmetic Surgery)
Fill the form for free online consultation from

Dr. Vinod Vij
About Doctor Vinod Vij
Dr. Vinod Vij, is an eminent Plastic and Cosmetic Surgeon practicing in Navi Mumbai and Mumbai. He is an alumni of the renowned GS Medical College and KEM Hospital, Mumbai. He's trained in Body Contouring and breast surgery in U.S.A and Hair transplant from France. He has been trained by eminent plastic surgeon of turkey Nazim cerkes for rhinoplasty. Since then he's been doing various Cosmetic Surgeries like Rhinoplasty (Nose job), Blepharoplasty, abdominoplasty (Tummy-tuck), Liposuction, Breast reduction and Augmentation, chin implants etc and various non-surgical treatments like Laser hair removals, Laser tattoo removals, Microdermabrasion, IPL Photorejuvenation, Acne scar treatments with good cosmetic results. He is the visiting faculty for MicroSurgery at the Ethicon Institute, J & J, and Mumbai. He runs a busy Cosmetic Surgery Clinic at Andheri, Mulund, Vashi and Nerul. He's the first to start a MedSpa at the Fortis Hiranandani Hospital, Vashi. He has state of art cosmetic surgery centre equipped with Ultrasonic liposuction and power assisted technologies like VASER, MICRO AIR and POWEREX. He has ultra modern set up for hair transplant procedure like SAFE system for FUE technique. He has invented special technique for close packing known as Mumbai impanter. He is regularly attending and presenting his work in various national and international conferences. He is actively participating in many public awareness programs about plastic surgery and safety. He has been honored with various medals and certificates for his achievements in his field. He is life member of various national and international associations like WSRM, ASAPS, ISRM, APSI, ISHRS, ISCLS and CCLPSI.
©2009 www.naturalhairtransplant.co.in All Rights Reserved.
Disclaimer : While we have made every possible effort to ensure that the information on the Site is accurate at the time of inclusion. We don't assure any warranties, undertakings or representations on the completeness, accuracy or responsibility, availability, performance or practicality of this website or any of its contents. We neither accept nor assume any responsibility to you in relation to the hair loss treatment via this site. The complete responsibility of the end result depends upon the surgeon. We do not guarantee specific hair transplant surgical results.